Replacement Cartridges
Premium quality replacement cartridge filter Elements manufactured by Magnum Filters.
Reemay® spunbond polyester media has been used for more than 30 years for pool and spa filtration because of its strength, purity and quality. Its unique construction holds sharp, even pleats to increase surface area in less space for better filtering. Engineered with continuous filaments so it won't ravel or fray, Reemay is resistant to chemicals, an important characteristic for the treated water in a pool or spa. Easy-to-clean Reemay fabric is durable and strong enough to perform, cleaning after cleaning.
Our Pleated Filter Cartridges are washable, reusable, and durable, because of this the cartridge has an extended life span and is more economical. It also has an increased dirt holding capacity so cleaning is required less often
Spunbond polyester
Continuous filament construction to minimize fiber migration and add strength
100% Secure Checkout Pages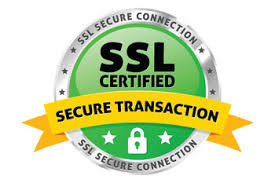 The Australian market is being flooded with cheap salt cells from CHINA and most suppliers and distributors are supplying these cells to pool shops and the general public.
Issues relating to these cells and our drive to offer good, reliable products have resulted in PoolStoreDirect to no longer supply these products.
Our commitment to you is we will only supply Australian made cells using commercial titanium plate sourced from USA which has consistently produced the best material in the last 25 years. These cells have 15,000hr expected life where as the downside of cheap cells is a shorter lifespan.
Due to our huge presence and buying capacity we have been able to negotiate lower prices so we can match the prices of these cheap cells but provide higher quality of the Australian made cells.
Aquajoy Salt Cell | Puresilk Salt Cell | Saltmate Salt Cell | Electrochlor Salt Cell | Replacement Salt Cells | Salt Chlorinator Cell