Waterco / Electrochlor Salt Cells
Replacing your Waterco and Electrochlor Salt Cell
When it comes to replacing chlorinator cells, you'll want to rely on the trusted services of Pool Store Direct. We are long time leaders in the industry, and our products are trusted by thousands across Australia – we are also able to guarantee some of the lowest prices in the country.
The Waterco and Electrochlor salt cell we produce are of a equal or higher quality to the products they are replacing, and are built with a solid plate - we want all of our customers to have complete faith in what they're purchasing from us, so we supply all of our products with a 6 year warranty. We are totally committed to 100% customer satisfaction.
When the time comes to order your replacement Waterco or Electrochlor salt cell,you are invited to place your order from the comfort of your own home. Once you have placed your order, all you have to do is wait on the arrival of your product, which has been sent to you via express delivery. We are committed to keeping costs as low as possible, so we have removed the middle man from the delivery process – your Waterco or Electrochlor salt cell will be shipped straight from the factory to your door.
100% Secure Checkout Pages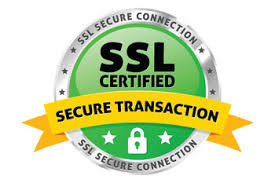 The Australian market is being flooded with cheap salt cells from CHINA and most suppliers and distributors are supplying these cells to pool shops and the general public.
Issues relating to these cells and our drive to offer good, reliable products have resulted in PoolStoreDirect to no longer supply these products.
Our commitment to you is we will only supply Australian made cells using commercial titanium plate sourced from USA which has consistently produced the best material in the last 25 years. These cells have 15,000hr expected life where as the downside of cheap cells is a shorter lifespan.
Due to our huge presence and buying capacity we have been able to negotiate lower prices so we can match the prices of these cheap cells but provide higher quality of the Australian made cells.

Aquajoy Salt Cell | Puresilk Salt Cell | Saltmate Salt Cell | Electrochlor Salt Cell | Replacement Salt Cells | Salt Chlorinator Cell