PoolStoreDirect.Com.Au
K Chlor Salt Chlorinators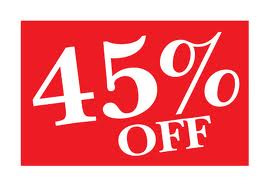 THE K CHLOR SALT CHLORINATOR is a high-performance salt chlorination system that lets you enjoy crystal-clear pool water without harsh chemicals. It is safe, clean easy alternative to dosing your pool with dangerous, expensive and messy chlorine granules, tablets or liquid. K CHLOR improves your pool water quality by using harmless salt.
WHY USE K CHLOR CHLORINATORS?
Salt is a natural antiseptic and greatly reduces the eye, ear and skin problems which can be caused by conventional chlorine. At only 1/7th the salinity of sea water , the water has a luxurious feel that is kind to eyes and allergy sufferers . K CHLOR is better and safer for the whole family. The K CHLOR unit was designed with safety in mind and runs on 7 volts - much less than a car battery generates. It has been approved by electrical authorities for all states.
THE K CHLOR SALT CHLORINATOR consists of two working components. The Electronic Cell which connects easily to standard pool plumbing and the wall mounted Power Pack which controls the operation of the system. K CHLOR is simple to operate and install. When used with a timer, it automatically chlorinates your pool for the desired period each day, just set the timer, relax and let K CHLOR do all the work. The K CHLOR system is suitable for domestic and commercial applications of all makes, shapes and sizes. Install it with a brand new pool or convert your existing pool automatic salt water chlorination. It's easy!
Click here for K Chlor Digital Chlorinators


K Chlor AC15T Chlorinator (With Timer)


60,000L Moderate Climate, 35,000L Hot Climate

| | |
| --- | --- |
| Orig.: | $840.00 |
| Sale: | $570.00 |



K Chlor AC20T Chlorinator ( With Timer)


80,000L moderate Climate, 55,000L hot climate

| | |
| --- | --- |
| Orig.: | $901.00 |
| Sale: | $640.00 |



K Chlor AC25T Chlorinator (With Timer)


| | |
| --- | --- |
| Orig.: | $1,020.00 |
| Sale: | $680.00 |



K Chlor AC35T Chlorinator ( With Timer)


180,000L Moderate Climate, 120,000L Hot Climate

| | |
| --- | --- |
| Orig.: | $1,400.00 |
| Sale: | $860.00 |



K Chlor RP15T Chlorinator (Self Cleaning With Timer)


60,000L Moderate Climate, 35,000L Hot Climate

| | |
| --- | --- |
| Orig.: | $968.00 |
| Sale: | $795.00 |



K Chlor RP20T Chlorinator ( Self Cleaning With Timer)


80,000L Moderate Climate, 55,000L Hot Climate

| | |
| --- | --- |
| Orig.: | $1,200.00 |
| Sale: | $850.00 |



K Chlor RP25T Chlorinator ( Self Cleaning With Timer)


120,000L Moderate Climate, 65,000L Hot Climate

| | |
| --- | --- |
| Orig.: | $1,330.00 |
| Sale: | $895.00 |



K Chlor RP35T Chlorinator ( Self Cleaning With Timer)


180,000L Moderate Climate, 120,000L Hot Climate

| | |
| --- | --- |
| Orig.: | $1,840.00 |
| Sale: | $1,050.00 |